An online and in-person creative confidence-boosting space for creative fiction and non-fiction writers. Our workshops, courses, coaching and editorial support provide the skills, confidence, technique and inspiration to help you enhance, enjoy and explore your writing world. Whether you're writing for pleasure or publication, and whether you're closer to 'first draft' or 'the end', every writing workout will enhance your voice and develop your story.
Your Personal Trainer
Dr Rachel Knightley formed Green Ink Writers' Gym in 2014, having found most people in the writing groups she attended always left with good intentions then did little in between! As with the physical gym, Rachel recognised writers needed to develop strategies to make, and keep, writing a regular healthy routine. After her MA and PhD in Creative Writing, Rachel studied Teaching Creative Writing at the University of Cambridge (PGCert). Rachel's short stories appear in a number of anthologies and her first collection was published in May 2021. Her second will be published in 2023. Her non-fiction includes Your Creative Writing Toolkit and the GCSE Drama Study & Revision Guide for Illuminate/Hodder Education. She leads a team of highly experienced writers, performers and coaches delivering writing, speaking and confidence-building for all ages, industries and levels of experience.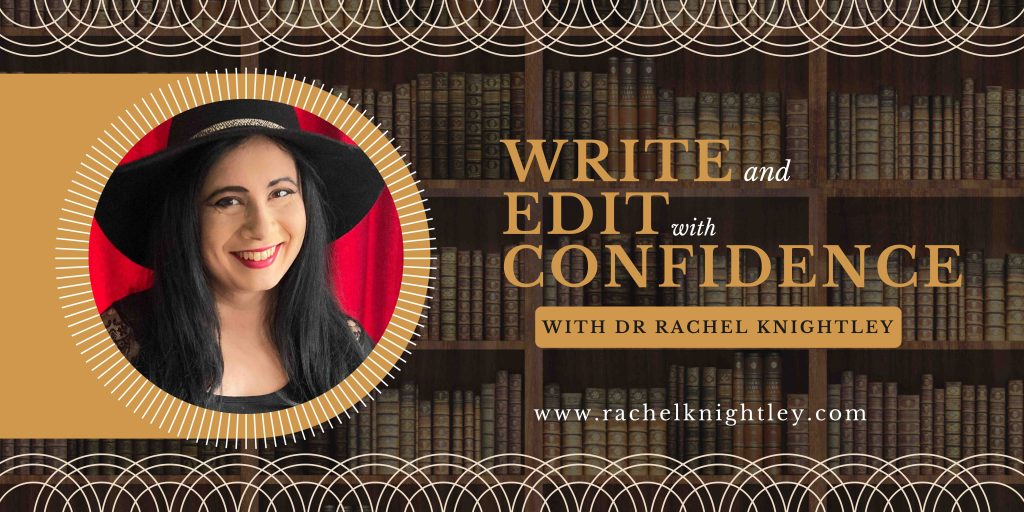 Wednesday evenings from 18 January; Thursday mornings from 26 January:
https://www.eventbrite.co.uk/e/write-and-edit-with-confidence-tickets-474019002597?utm-campaign=social&utm-content=attendeeshare&utm-medium=discovery&utm-term=listing&utm-source=cp&aff=escb