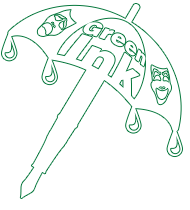 Green Ink Writers' Gym
Boost your confidence — and your word count! Writers of all genres and levels of experience will develop new material in a positive, supportive atmosphere. Informal, focused group sessions, combining inspiring exercises with quality time and space to write.
"The Gyms are a great place to have your imagination prompted and refreshed. I always come away with new and important passages of story I never would have come up with alone."
To create or join a Writers' Gym, contact Rachel, visit our Facebook page or join us on Meetup.
"The perfect time and space to get further into your writing world."
New members only: first three workshops for £30 (£10 each). Contact Rachel for more details.
---
Please visit my Green Ink Writers' Gym website for bookings.
---