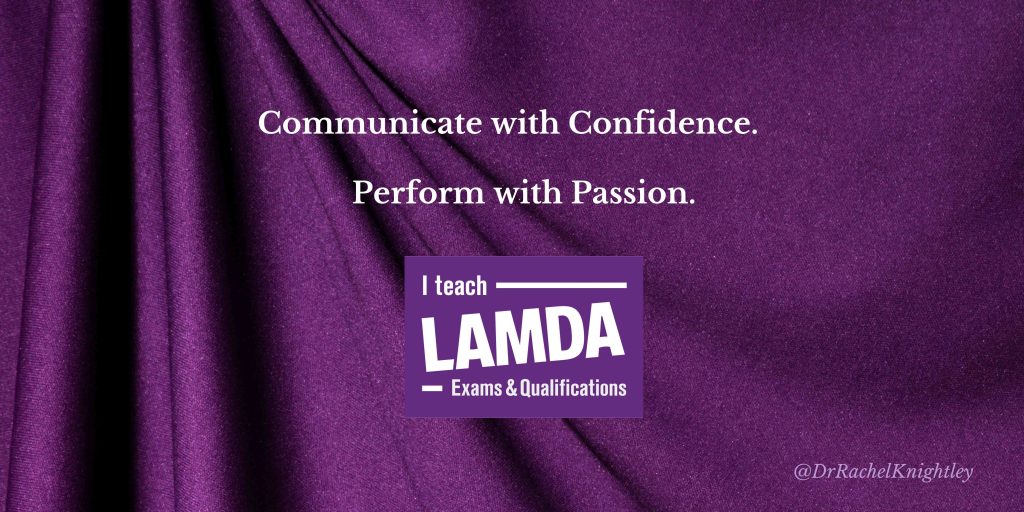 "Thank you so much again. She was the epitome of confidence and calm as she went into her exam. We couldn't have achieved this without your expert guidance. She (and we) know she was trained by the best. We can't thank you enough."
Catherine, Ealing
As a youth theatre tutor, senior tutor, director and writer for youth theatres and theatre companies, and as a creative writing, speech and drama teacher for schools, I have worked with all ages and abilities in building confidence, communication and performance skills since 2007. Residencies included the Questors Theatre and Heathfield Girls Day School Trust before I began working exclusively from home in 2013.
"We asked Rachel to assess a piece of our son's schoolwork after receiving rather scant feedback from his class teacher. Rachel produced a very thoughtful analysis, pointed out what he'd done well, where it could be improved and also gave tips for future work. This was really helpful to us and to our son."
Sandra, Twickenham
My students' LAMDA Examination results have been between 96% and 99% distinction for the last five years, including during lockdown when the continuity of confidence and communication skills became more important than ever. Exam are non-compulsory; each syllabus is designed to prioritise the intellectual and emotional growth of the individual.
"Rachel is an excellent tutor. Her absolute superpower is giving confidence to the young people she is working with. She is kind, patient, responsive and encouraging – the best kind of teacher. We really appreciate the way she tailors her materials to individual students, encouraging them to be the best they can be."
Andrew and Rachel, Rickmansworth
In addition to my own teaching, I employ a small team of substitute tutors with a wealth of experience in teaching, writing, directing and acting for film and television.
Subjects include Public Speaking (including speechwriting), Speaking Verse and Prose, Acting, Devising Drama, Mime and Reading for Performance as well as Creative Writing, Comprehension, English Language and Literature.
Confidence, Interview and Audition Technique
In addition to LAMDA Exams coaching, I offer bespoke sessions to support students' verbal and interpersonal skills for academic, professional and social development. Whether as part of preparation for entrance exams or simply as the life skills they are, these sessions will allow students of all ages to 'find the fun' in formal and informal interactions and learn to enjoy expressing their wishes and needs, passions and plans in order to excel in debates, assemblies, interviews and conversations alike. For drama school entry, school plays and professional actors, I also offer sessions in audition technique. Request availability here.
Creative Writing, Comprehension, English Language and Literature
I have taught in schools and privately since 2007, working with various exam boards to support written and spoken English skills in the classroom, in interviews, on the stage or on the podium. I am a visiting lecturer at Roehampton University, where I completed my BA in English Literature in 2004 (before going on to my MA at Bath Spa University, PhD at Hull and PGCert at Cambridge). Subject to my availability, I see students privately for Eleven Plus, GCSE, A Level and Higher Education support. Request availability here.
All bookings are subject to terms and conditions, to be signed by the parent/guardian before the first session takes place. Request information and availability here.